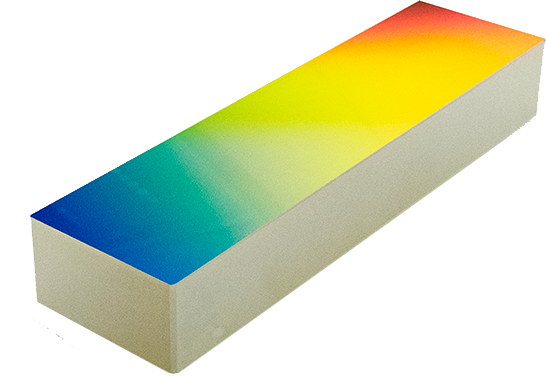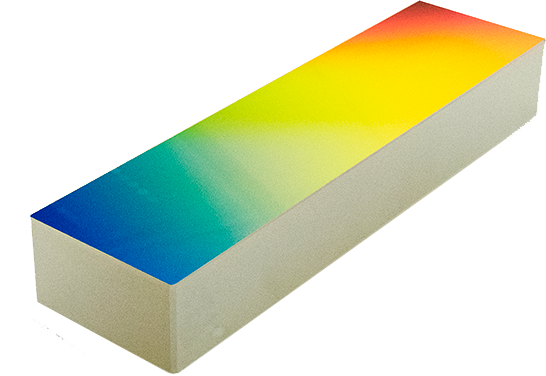 Diffraction Gratings for Pulse Compression
Description
CAS' TECH CLASS
Parameters
Download
Diffraction Gratings for Pulse Compression
Material from DUV to IR

Custom dimension and shapes

Grating type: Plano grating

Line density: 1700line/mm

Line density tolerance: ± 0.5 line/mm

Wavelength range: 1020-1050nm

Central wavelength: 1040 nm

Angle of incidence(AOI): Littrow incidence

Optical polarization: TM

Diffraction efficiency: >94.0%

Clear aperture: >90%

Wavefront distortion: λ/4@632.8nm

Surface quality: 40-20 S/D Parallelism:< 0.1°

Coating: Au layer
CPA technique is widely used for generation of ultra-short and high energy pulse of lasers. Grating is one of the most critical components in the pulse stretch and compression system to determine their performance.
CASTECH's reflection grating has been successfully applied on pulse compression, which is created by our unique holographic, iron etching and replication technique. The grating delivers low scattering, high diffraction efficiency and features in extreme competitive pricing as well.
Customized solution is available from prototype building to high volume production.
| | | |
| --- | --- | --- |
| | | |
| DE of Pulse Compressed Grating | Agilent Tunable Laser | Diffraction Efficiency Testing System |
Inquiry List
Contact information
Basic information
Method of contact and profession