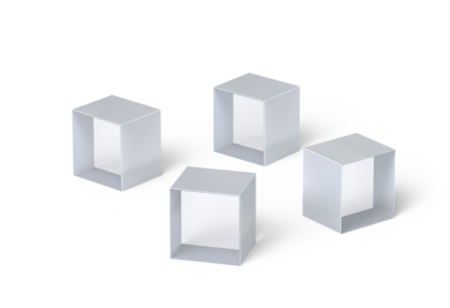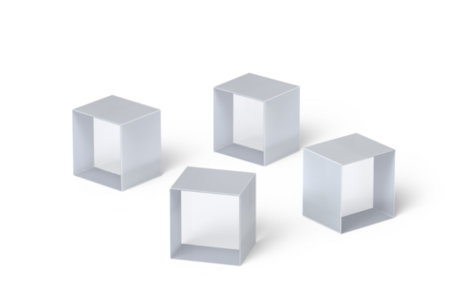 Yb:CaF2

Ytterbium-doped Calcium fluoride, grown by Czochralski technique, is with long fluorescence lifetime and broad absorption bands, which make it an ideal material for laser diode pumping. Yb3+:CaF2 exhibits broad emission bandwidth as well as limited non-linear effects under intense irradiation, supporting generation of ultra-short pulses and high-power operation.
Description
Parameters
CAS'TechClass
Download
Features:
• Low quantum defect ,Long fluorescence lifetime;
• Wide optical transmission range, from 0.12um to 10μm;
• Low dispersion behavior;
• Limited nonlinear effects under intense laser irradiation;
• Customized coatings are available.
Figure 1. Absorption Coefficient and Transimission spectra of a 3.0at%Yb3+-doped CaF2 crystal
Table1. Properties of Yb3+:CaF2
| | |
| --- | --- |
| Dopant concentration [at%] | 1-10 |
| Absorption peak wavelength [nml | 979 |
| Absorption cross section @ 980 nm [cm2] | 5.4x10-21 |
| Emission cross section @ 1035 nm [cm2] | 2.3x 10-21 |
| Fluorescence Litetime [ms] | 2.2 |
| Refractive index @ 1035 nm | 1.42866 |
| Crystal structure | cubic |
| Cleavage plane | (111) |
| Melting point [℃] | 1418 |
| Nonlinear refractive index (CaF2 ) [cm 2 W -1 ] | 1.9 x 10 -16 |
| Density (CaF2 ) [g/cm 3 ] | 3.18 |
| Thermal conductivity (CaF2 ) [W m -1 K -1 ] | 9.71 |
| Thermal expansion coefficient [K -1 ] 18.41 x 10 -6 | 18.41 x 10 -6 |
| Mohs | 4.0 |
Inquiry List
Contact information
Basic information
Method of contact and profession